Using daily check-ins for distance learning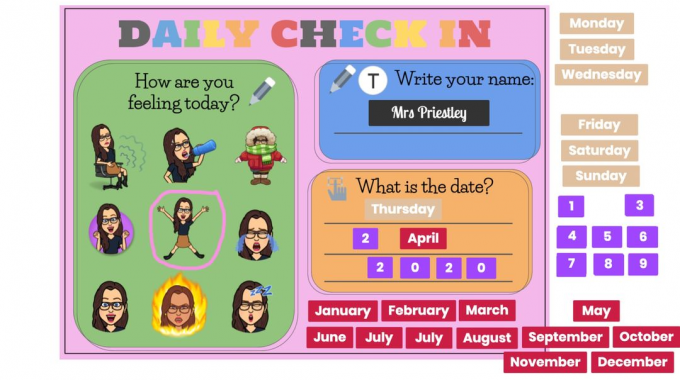 As part of the Positive Behaviour for Learning initiative (PB4L), The Ministry of Education talks about the importance of creating a supportive learning environment for students to help develop the competencies of self-management, participating and contributing and relating to others (Rohan, 2017). This means your routines, transitions, spaces, and expectations are created with your classroom learners at the heart.
But this also means ensuring that they are ready to learn by establishing a supportive classroom that helps set them up for success. A daily check-in provides a great way to quickly gauge students' feelings and being able to emotionally support them if and when needed to be ready for the day. There are lots of ways and activities currently out there that can be used in check-ins, but for the past year, I have been using a Google form daily check-in survey.
My Google form check-in design is very simple with both pictorial and written responses for students to select in their check-in.
These incorporate my Bitmoji picture – a visual picture of myself that is commonly used and linked to my classroom resources; something my students are familiar with already.
Students simply scan the QR code to my check-in form, add their name and then select their response for how they are feeling.
Initially, this was very comical with lots of students always selecting "I don't want to be here – I had a bad night".
Give it time to embed
After time and regular use of this form, it soon started to reflect true student feelings. This enabled me to use it as a way to connect and provide a supportive learning environment for that student on that day.
If I saw responses on the lower end of the form, I always made sure to connect with those students and provide support if/when/how I could for that child. That could mean time with the teacher, time in the calm down corner, snacks in class and so on.
I have also adapted this check-in over time to avoid students getting bored with the same question. Some of these adaptations include asking about the weekend, a goal for the day with their mindset and something they might work on in their learning.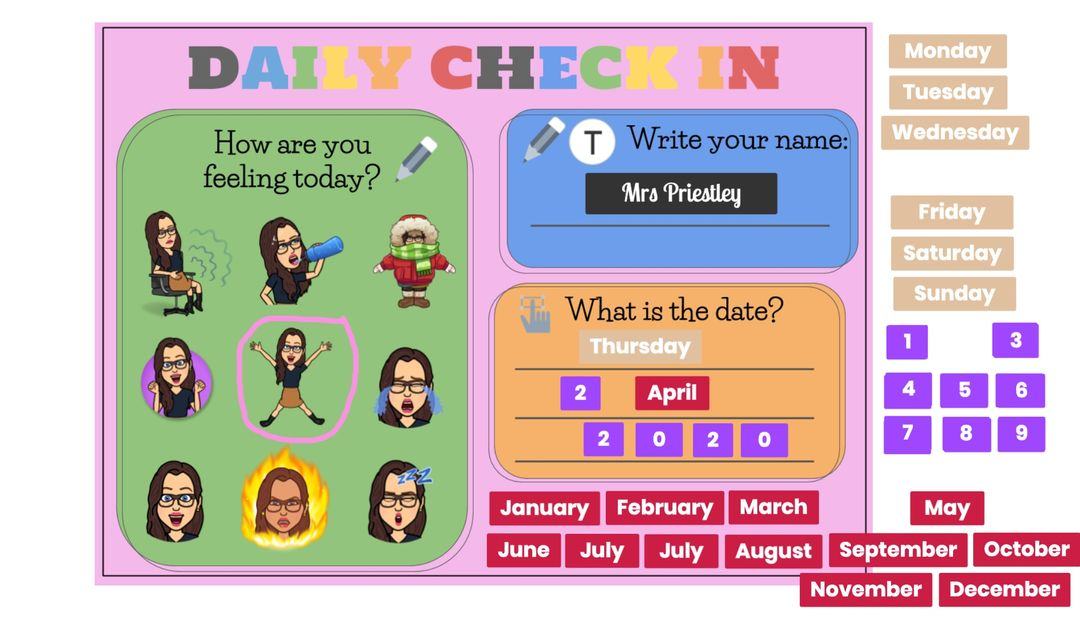 For the lockdown period and home learning that we are facing in New Zealand currently, this has continued into a daily Seesaw activity for students to respond to.
As I teach Year 0-2 students, I wanted to create an activity for student use at home that not only had a check-in section for them to share their feelings, but also a space for a quick activity to practice key skills we had been learning about in class.
This check-in has the option for students to record themselves sharing why they selected that emotion or feeling so that I can write back and respond to them if needed.
Of course there are lots of ways that we can maintain connections and build relationships while distance learning, so what strategies do you employ?
Reference & downloads:
5.
Using daily check-ins for distance learning
Our QuickTips email bulletin is focussed on supporting educators, students,
businesses and communities to work from home successfully
We are sorry that this post was not useful for you!
Let us improve this post!
Tell us how we can improve this post?
Facebook Comments