Digital citizenship is about ensuring the people in your organisation are capable of operating responsibly in a digital world. 
We can help your team understand your organisation's ethics and values, and become equipped to navigate and do business appropriately within your digital ecosystem.
Our experienced facilitators can help your team:
Review your organisation's digital capability
Develop a realistic plan to build and lift digital literacy across your organisation
Show people how to collaborate effectively online
Create an ethical and responsible digital ecosystem
Develop a programme that supports your people and your objectives
Help people become more discerning about how and why they use technology
Find out how to cultivate
responsible digital
citizenship in your
organisation.
FURTHER READING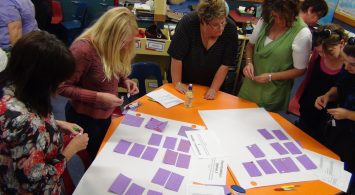 Over the past two COVID-19 Pandemic ridden years, teachers' competence, relatedness and autonomy may have been compromised. These three basic…
Load More