Having a living strategy in your school or Kāhui Ako helps strengthen your curriculum, appraisal and other processes; the difficulty often comes with knowing where to start.
Our experienced educational leadership consultants will help you:
Get actionable feedback a snapshot of 'where we are at' from an expert outside perspective
Design a review process that makes sense and is achievable for your school
Gain specific feedback that combines a wealth of leadership, curriculum and technology expertise
Identify themes across your school where you have strengths and areas for future growth, and link these to your annual/strategic plans
Challenge you and your team to drive curriculum, innovation and futures thinking throughout your school
Create a plan that provides practical, useful strategies for your annual and strategic plans
Need a pulse-check between Education Review Office visits?
Get in touch to see how we can help.
FURTHER READING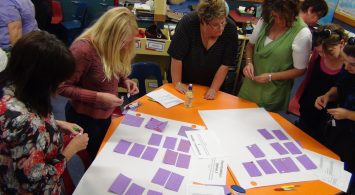 Over the past two COVID-19 Pandemic ridden years, teachers' competence, relatedness and autonomy may have been compromised. These three basic…
Load More