Adaptive leadership is critical at this time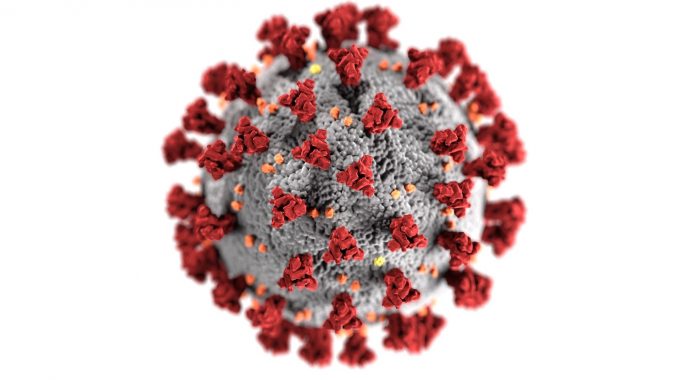 As life in lockdown continues, it's clear that as leaders, we can't just sit this one out, hunker down and weather the COVID-19 storm; we need to adapt and begin the process of reshaping our organisations and redefining the work we do. Trying to protect ourselves from this COVID-19 threat with short term fixes is pointless.
As hard as it is to say this, inevitably this global event is going to cause significant harm to communities, organisations and ultimately, humanity, as we know it.
What we CAN do, however, is to press reset, and use the turbulence caused by COVID-19 to build on and bring closure to the past. This requires targeting specific strands of your school's or organisation's DNA and involves the process of conservation as well as reinvention.
This will almost certainly cause anxiety as people experience a significant loss of traditional relationships, work conditions, and their way of life previously taken for granted. However, this is not a time to be judgemental of how different people respond to this loss.
This is a time to be empathetic and through a strong sense of self-awareness, being aware of other's needs. Already, there have been many initiatives and creative enterprises, such as recently endorsed and well-being apps like Kite Support that have shown this. Everyone will need other people's help in some way and embrace this vulnerability.
What is an adaptive leader
To foster the required adaptation, you will need to think beyond what is considered best practices and learn for the future as it emerges. These are the next practices: strategies and innovation that have yet been thought of or tested before. 
This will confront your loyalty to legacy practices and previous ways of solving problems. These problems are complex, so frameworks and processes you have used in the past may not be applicable any more. 
In order to thrive in this new paradigm, you need to distinguish the essential from the expendable. You need to ask yourself: 
"What is so precious and central to our identity and capacity that must be preserved?"
"What, even if valued by many, must be left behind in order to move forward?"
This is the mindset of an adaptive leader whose character and beliefs are both revealed and developed through these challenging times. This is turbulent air we are now flying through – and the trust of a leader's embracing of uncertainty is central to moving forward. And yes, frameworks can be useful, and broad-ranging strategic goals can provide purpose and objectives, but this adaptive environment gives licence to running numerous experiments rather than being too detailed in terms of grand, strategic planning.
It is the certainty of previously known desired outcomes, that now needs to be given away. For example, in order to deliver effective online, distance learning programmes, traditional timetables and teacher availability need to be more flexible and delivered through a variety of digital platforms. You might even need to explore how to repurpose the roles of support staff towards other duties.
Orchestrate conflict in a way that is productive rather than destructive
Leadership for the future involves orchestrating the conflict in a way that is productive rather than destructive. Already, we have all experienced difficult change due to the urgency of the need to respond to COVID-19. Would these necessary changes have been made without COVID-19?  Some exemplary leaders like our Prime Minister Jacinda Ardern, have demonstrated that the art of leadership for the future involves orchestrating the conflict, chaos, and confusion of change in a way that the disturbance has been productive rather than destructive.
How do they achieve this? 
Firstly, they have their hand on the thermostat which measures the impact of changes and innovations in terms of how people feel, how their concerns have been addressed and the processes implemented to address these concerns. Also, they have depersonalised potential conflict, remained calm and articulate, and acted politically as well as analytically, in a way that reflects their position and responsibility. This has sometimes involved courageous conversations, being honest, authentic and expansive in their emotional reasoning. Is there a need for your school or organisation to change the culture to embed this aspect of adaptive leadership?
Secondly, adaptive leaders acknowledge the interdependence of people. They have the capability of redefining collaboration. They use their leadership to generate more leadership deep in their school or organisation and distribute leadership responsibility. This enables everyone to be inspired and be mobilised to generate solutions. The adaptive leader often gives away their authority and ownership, to leverage diversity strengths.
Most importantly, in response to COVID-19, there is a need to balance the management of critical adaptive responses within and surrounding the organisation, with thinking and emotions. Adaptive leaders are both optimistic and realistic. To thrive in this challenging, sometimes overwhelming, complex environment, they find sanctuaries – a place or action which enables calmness, peace and relaxation – a space to think, reflect or just rest. They reach out to confidants, create new support networks, and not lose themselves in their role. They are still a mother, father, grandparent, friend or trusted colleague. 
So, where can you see opportunities to develop your leadership to adapt and thrive at such a challenging time?
Is it time to have courageous conversations and foster collective responsibility to help guide your school or organisation through?
Mā mua ka kite muri, Mā muri ka ora a mua.
"Those who lead give sight to those who follow. Those who follow give life to those who lead"
Reference & downloads:
6.
Adaptive leadership is critical at this time
Our bulletin is focussed on supporting leaders to thrive,
as well as professional learning best practices
We are sorry that this post was not useful for you!
Let us improve this post!
Tell us how we can improve this post?
Facebook Comments