When people can use technology more effectively, they can do higher level tasks, which improves personal productivity and builds organisational capability.
With certified, expert teaching professionals who have deep technology expertise in Google, Office 365, Apple and Microsoft technologies, we can tailor programmes to suit any situation and speed up the learning curve organisation-wide.
We offer self-driven, self paced courses and modules, as well as virtual workshops and face-to-face coaching.
Online Courses
A variety of online courses designed to help people gain more skills using different devices and Google, Office 365, Apple and Microsoft technologies.
Our courses are accessible 24/7, allowing people to work when it suits them, and at their own pace. They include a range of videos, interactive exercises such as quizzes, and resources to support the learning, and an option for people to make their own notes as they progress through the modules.
Get unlimited
support, online courses,
resources, templates,
and more!
Google Sheets & Forms 1
Streamline your work and get a thorough understanding of these powerful tools.
Tame Your Email 1 - Fundamentals
Get a good foundation for taming your inbox!
Tame Your Email 2 - Essential Timesavers
Learn tips and tricks to make email more efficient and save time!
Organising Cloud-based Systems
Best practices to streamline systems, save time and be efficient in your organisation.
Google Top Tips
The best tips from the experts at Learning Architects.
Online Modules
Our online modules are specific issues that address a key task or scenario. They may also be standalone components of wider courses that allow people to discover how to use particular features within a system.
Streamline Annual Planning & Reporting
Make planning more collaborative, learn tricks to streamline processes and link to reporting.
Migrate Google data easily
Learn how to easily migrate from one Google environment to another environment with this FREE module!
Check out our online learning community for
ALL courses and unlimited support available 24/7.
FURTHER READING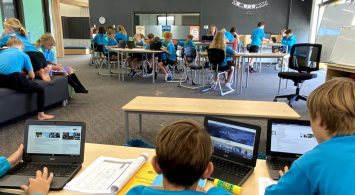 Learning is complex and nuanced, and sometimes hard to distill into one finite area. The new PLD priorities (formerly known as locally-focused PLD, now regionally-allocated PLD) pave the way for bold approaches with the NZC, and of course in how we design professional learning and development.
Load More