How to use Google Calendar on iOS devices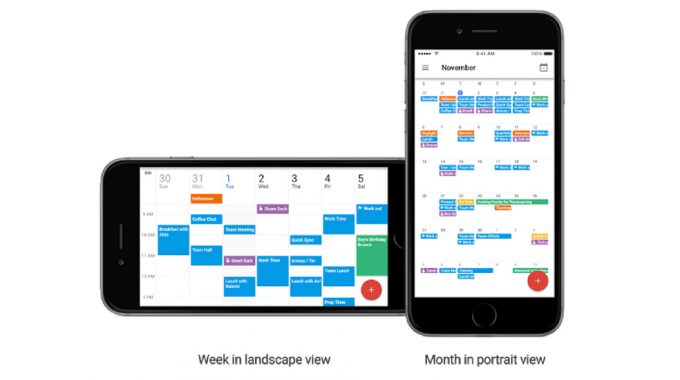 Be More Productive On The Go With The New Google Calendar app on iOS
Did you know that Google Calendar works really well on iPhones and iPads? Read on to find out how to use Google Calendar on iOS devices.
Here are some of the key tips to get you started:
Month view and week in landscape view, so you have even more ways to see your schedule at a glance.
Spotlight Search support, so you can search for events, Reminders and Goals in Apple's Spotlight Search and find what you're looking for faster.
Alternate calendars. If you often look up dates in a non-Gregorian calendar — like Lunar, Islamic, or Hindu — you can now add that calendar to easily see those dates alongside your current calendar.
How to use Google Calendar on iOS devices.
This excellent video shows you how to use Google Calendar on iOS devices. It covers some of the advantages of Google Calendar over the inbuilt iOS calendar for iPhone or iPad and compares the two.
After watching this, you'll know how to use Google Calendar on your iphone! Some of the great tips in this video include:
Visual features of Google Calendar
How Google Calendar integrates with Google Maps (and why you'd want to use this over the inbuilt Apple Maps app)
Workarounds for default email and calendars.
As a professional learning provider for education, and IT training organisation for business, we provide customised solutions to help people use technology more effectively.
We also offer online training, and an online learning community with
unlimited support which people can access 24/7.
We are sorry that this post was not useful for you!
Let us improve this post!
Tell us how we can improve this post?
Facebook Comments