How to facilitate awesome collaboration using Trello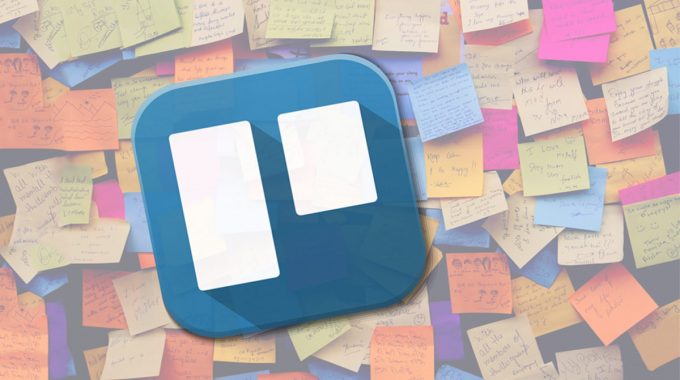 I think of Trello as a virtual post it note tool with some really handy extras – a bit like post-its on steroids! Not only is the visual design of this tool really easy to use, but it has a range of great features which make it super useful for teams. Some of my top features include:
integration with G Suite, Dropbox and many other tools
web, desktop and mobile apps
the ability to create checklists to show processes (I'll share examples of this in the example board for those that sign up)
inbuilt commenting features enabling you to discuss tasks and ideas with colleagues
This quick 2 minute video gives you a basic overview of how Trello is organised:
If you are wanting to use Trello for your team (whether it is a teaching team, an office or entire staff) we suggest first setting up your team following these steps:
Once signed in, if you haven't already created a team, click the plus button (+) in the Trello header directly to the left of your name.
It is likely if you don't want to pay for Trello yet that you will select 'Personal Team' (the 'Business Class Team' has additional features).
Name your team after your organisation or company.
Once created, invite members and specify the settings of the team.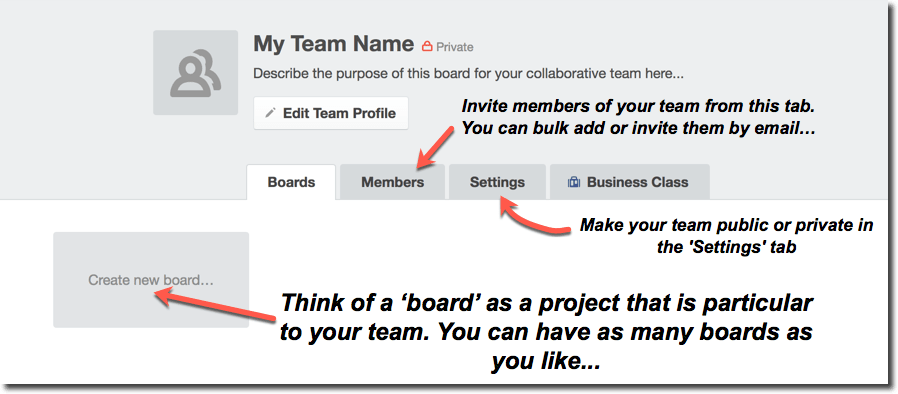 The following video gives a 4min 55sec overview of many of the great features of this powerful collaboration tool. This includes a range of features that will support your team's ability to more effectively collaborate, such as:
Adding cards
Setting up notifications
Using the calendar for deadlines and due dates
Adding labels and filtering by labels
Card commenting
Moving cards between lists
Managing members
Subscribing to cards, lists or boards
Managing the admin features of boards
Stickers, backgrounds and uploading images
Creating cards by email
Using the power up features: voting, card aging, Google Drive, Hangouts, integration with other tools such as Slack, etc.
We are sorry that this post was not useful for you!
Let us improve this post!
Tell us how we can improve this post?
Facebook Comments