How to avoid getting locked out of Google
Have you ever forgotten your password to log into your G Suite (former Google Apps) system? This can be a real pain, especially if you are not at work and need to do some work! This post will show you how to avoid this hassle and avoid getting locked out of Google by setting up something called 'password recovery' so you can recover and reset your Google password if you need to.
Please note that your domain administrator must have enabled non-admin user password recovery within the Admin Console in order for this to work. Once done, life will become easier because you will have provided users with an automated way to reset their password should they lock themselves out. Please see the section below for administrators…
When introducing new users to Google as professional learning providers, this is one of the first things we get newbies to do so they have a way to get back in if they forget their password.
How a user can set up password recovery
Once your administrator has enabled this, the very first time you log into your Google account and activate it, you will be asked to set up password recovery. For users who have already logged into their accounts and haven't set this up, follow these steps:
Once logged into your Google account, go to the top right and click on the circular icon (or your profile picture) to access your account.
Click 'Manage our Google Account'.
This will launch a new browser tab.
Click on Security > Ways we can verify it is you.
Enter a recovery phone and email. You will be asked to confirm with a code or a special link to click for either option to be verified.
We recommend putting in a mobile phone number AND a personal email address as options.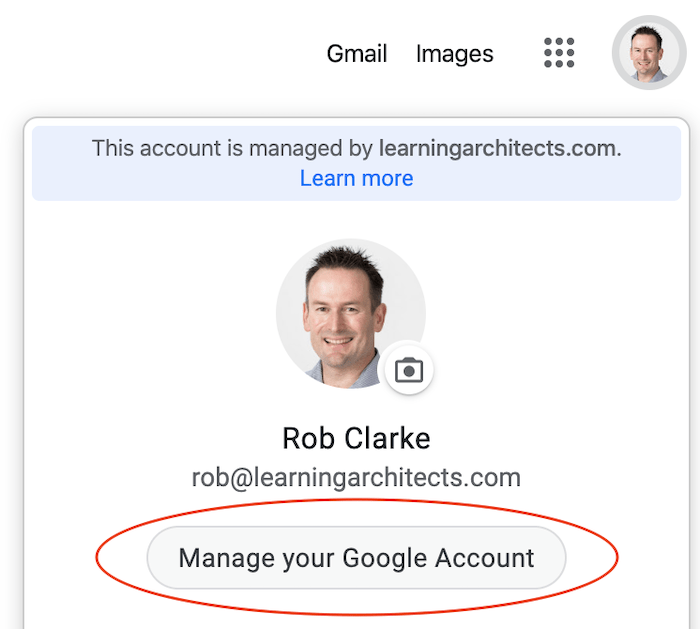 How to enable this feature for administrators
Here are some tips for G Suite administrators to set up password recovery. In this case, it is referred to as 'non admin user password recovery', or 'self-service password recovery'.
Non-admin user password recovery launched as off by default for new G Suite domains. You can enable this feature by Organizational Unit from the Admin console under Security settings:

Once logged into the admin console, go to Security > Basic settings > Password Management.
In the Password recovery section, click on "Enable/disable non-admin user password recovery."

If you've already enabled the feature, then users will be prompted to add a secondary email address and/or a mobile SMS recovery option.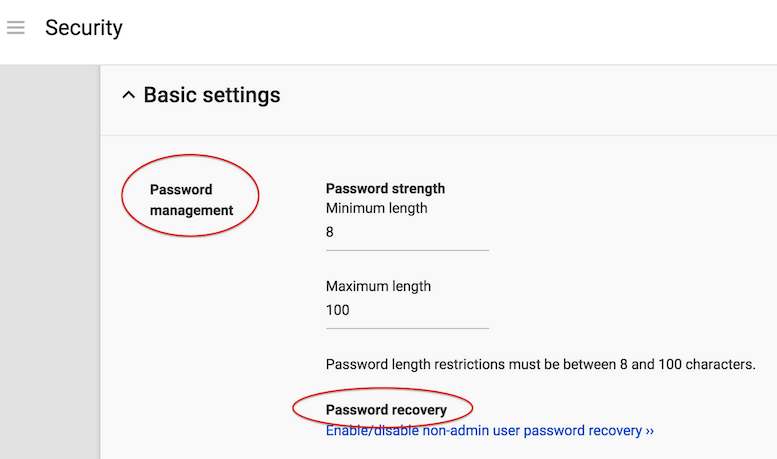 We also offer online training, and an online learning community with
unlimited support which people can access 24/7.
We are sorry that this post was not useful for you!
Let us improve this post!
Tell us how we can improve this post?
Facebook Comments