Developing an effective team can be a challenge when people fail to collaborate or
communicate well with each other – leadership coaching can help.
Strengths Coaching helps individuals and teams improve organisational health and wellbeing through better performance.
When used in a systematic way, it will give you and your team a language to enable improvement.
This part of our website has resources for clients undergoing strengths coaching – we hope you find it really useful.

We also offer online training, and an online learning community with
unlimited support which people can access 24/7.
FURTHER READING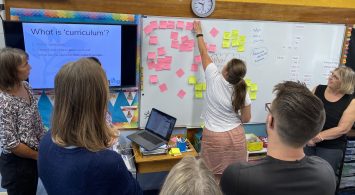 One of the aspects I love about this time in the school calendar, is the level of energy that staff,…
Load More