Design innovative learning environments and programmes
Welcome Matt Richards to our team!
Design innovative learning environments and programmes with Matt Richards. Matt is the founder of Village Robot, an education consultancy that helps schools create innovative learning programmes, spaces and communities. Matt's extensive career in education spans primary and secondary teaching. He specialises in creating STEAM makerspaces for schools, and innovative learning labs for museums and social enterprise.
Matt has an impressive background as someone who designs learning spaces and their associated learning programmes. Key to this is his ability to leverage emerging technologies to create future-focussed environments that enable learners to have agency and make our world a better place.
Most recently Matt was the brains behind the design and creation of Hīnātore Learning Lab and its first release of programmes at Te Papa – the Museum of New Zealand. He was also one of the founding Centre Directors of The Mind Lab. He brings experience and a perspective that few other educators can provide when you need innovative learning spaces and programmes that take full advantage of STEAM and emerging technologies. Matt is an expert at creating globally connected learning programmes and projects that link the digital technologies curriculum and STEAM subjects.
Matt designs and provides inspirational professional development programmes and workshops for teachers and schools. He is a keynote speaker at international education conferences and an inspirational facilitator of teacher professional learning and development. Matt is a Google Certified Innovator, Google Certified Educator Level 2 and a Microsoft Innovative Educator Expert.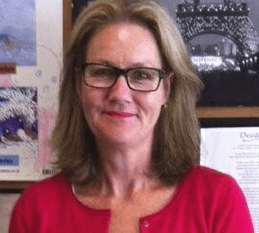 Matt introduced us to an international learning community and showed us a new way of looking at technology.He helped us develop a global perspective and build our school capacity for a digital design curriculum.Matt has a wide range of invaluable contacts, an outstanding grasp of technologies, wisdom and vision."
Angela Lowe, Principal, Newlands Intermediate
Learning Architects is excited and honoured to be collaborating with Matt to provide innovative PLD for schools.
Matt is available for schools and Kāhui Ako who wish to use his expertise to develop innovative learning environments.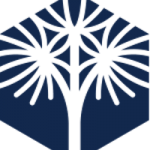 Matt is supporting us in a variety of ways that align and support our culture and kaupapa – team teaching, growing leadership, making connections and gathering learner voice.

We have been lucky enough to work with Matt Richards for almost 5 years around project-based learning and learner agency as part of a Digital Fluency PLD contract.

Matt is a visionary for us. He listens too and acknowledges our own vision, values and aspirations. Condensing what we think, and identifying what we are trying to achieve in succinct and interesting ways.

Matt can work with everyone on the staff and use his world perspectives to motivate and guide us.
Further Details & More Information…
Matt Richards: B.A., Dip, Education, Google Certified Educator Levels 1 & 2, Microsoft Innovative Educator – Surface Expert,
Microsoft Innovative Educator Expert, Google Certified Innovator, Highly Innovative Educator, PLANE
Contact:
e: [email protected]
m: +64 204 777 808
l: LinkedIn
Specialist skills:
Digital Technology Curriculum
Digital Fluency
STEAM programme design
Makerspaces
Modern Learning Environments
VR/AR for innovative learning
Global learning connections, networks and communities
We are sorry that this post was not useful for you!
Let us improve this post!
Tell us how we can improve this post?
Facebook Comments